Abandoned Maryland: Ruin and Restoration Signed Copies (personalized if requested)
$

24.95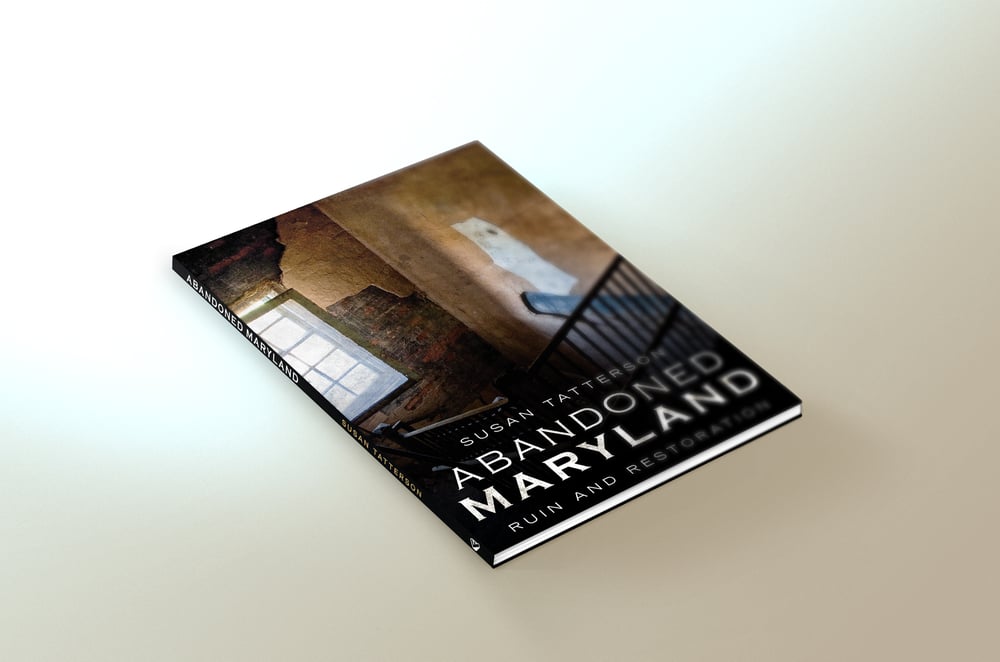 Abandoned Maryland: Ruin & Restoration is a visual adventure exploring the hidden photographic treasures that lie behind the shuttered facades of long abandoned buildings.
If you have ever wondered what became of your favorite movie theatre or longed to know what was inside the securely locked and decaying building you pass each day, then Abandoned Maryland will take you on a wonderful journey into the past.
Maryland, although a small state, plays a historically significant role in the settlement of the United States. It shares its iconic history through what remains of its industrial, governmental and recreational past. The home of the Star-Spangled Banner offers both the curious urbex photographer and history buff an abundance of opportunities. Buildings once bustling with theatre goers and brewery workers are decaying or, in the case of a lucky few, being restored and revitalized to include original architectural details.
Mills and factories, that once sustained cities and rural towns, have not fared as well. Monoliths built to never come down have been demolished and scrapped for steel and copper. Many of the hospitals and schools, which once contributed so much to the state's development, have succumbed to time and nature's forces. Struggling to survive they have become breathtakingly beautiful in their process of disintegration. Ruin and Restoration offers a thoughtful journey through what we leave behind as well as a glimpse at the light-and texture-infused entities these giants of their time have become – they still have much to offer before their final demise.